You can earn the best typing and gaming experience when having your own personalized keyboard.
But how much does it actually cost to custom your own mechanical keyboard?
For something like a custom mechanical keyboard, the price varies a lot. Depending on how much money you want to spend on adding new features, the price can vary a lot. However, each board costs between $100 and $600.
Don't fear if this price makes you nervous. It's possible to build a mechanical keyboard for less money, but you'll have to search around and look for deals and suitable parts first.
If you're ready and able to spend a lot of money on switches, stabilizers, PCBs, plates, and keycaps, the price can go up a lot if you want to make them unique.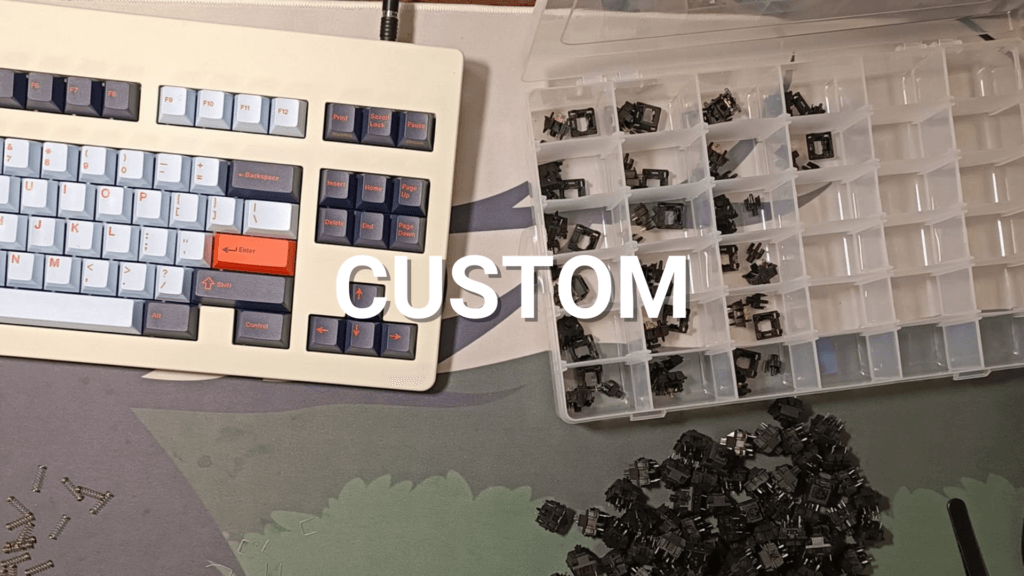 How much does it cost to make a unique custom mechanical keyboard?
If you want to make a custom keyboard, it's hard to figure out how much it will cost. Everything varies based on what you want in a keyboard.
A bigger keyboard will generally cost more because you'll need more switches, keys, and stabilizers to make it work.
With that in mind, there are many different ways to create your own keyboard.
You can go with a lower priced build and use budget switches and cheap keycaps to save money, or you can spend a lot of money and get it all specially made.
You could build a custom keyboard with as little as $100, but it's not a good idea because at that price, you could have a prebuilt keyboard that's likely better.
A decent custom keyboard must cost at least $200.
What determine the cost of a custom keyboard
There are a lot of things you need to have in order to make a custom keyboard. We'll show you how to buy and how much they cost.
The case, the PCB, and the Plate
The case, PCB (circuit board), and plate are the three main parts of a custom keyboard that make it unique.
The case protects the inside parts from things like dust.
Each time you press a key, the PCB sends a signal to the computer.
If you don't want to use a plate, you can skip it. It helps keep the switches in position and gives the build more structure.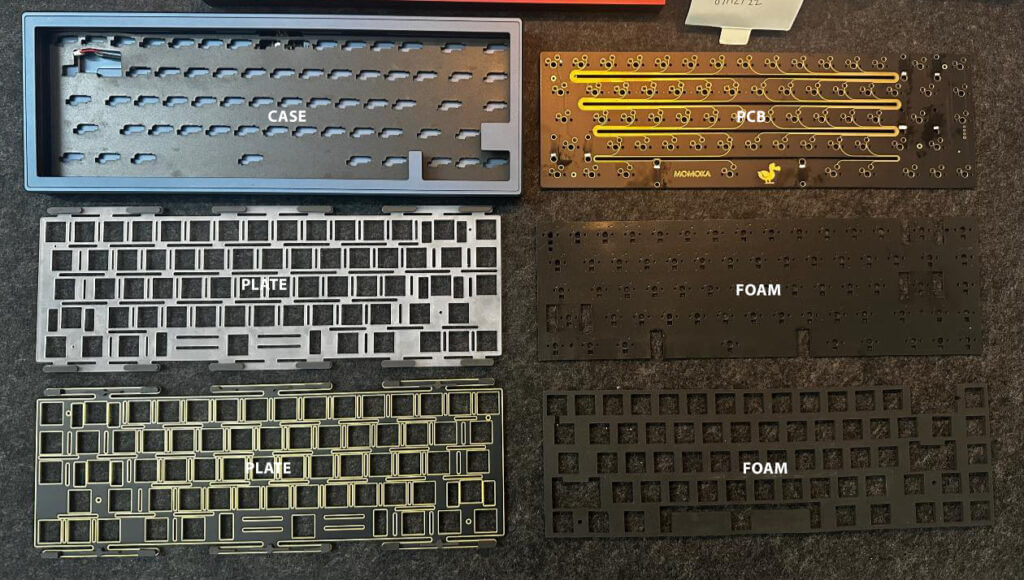 You usually buy all three parts at the same time since you need to make sure that they are working together.
When you choose these components, you decide what functionalities you want to be on your keyboard, how big it needs to be, and how it should be mounted.
You can purchase each part on its own or in a set. If you want a more common layout like 60%, you can consider purchasing the separate components and mix and match them to get the look you want. For a more unique build like 65% layout, you'll need to buy a kit.
Where can I get the case, PCB, and plate?
Many places sell these parts, but there are two main ways to get them: in-stock or via a group buy. If you buy them now, you could get the parts right away, but they'll be more cookie-cutter and less unique.
There are a lot of options if you buy parts through a group buy. You can choose from many different layouts, features, and ways to mount them.
The only problem with group buys is that they usually cost a lot and you'll have to wait a long time for the finished part.
On Amazon, you can buy a pre-made PCB for a very low price. You should also check out the group buys on Geekhack forum.
The Switches
The switches are which you can really change how your keyboard feels and how well it works. Do you want a switch that is as creamy as butter? Or do you favor a loud switch that makes a lot of noise? As long as you have a custom keyboard, it is all your choice.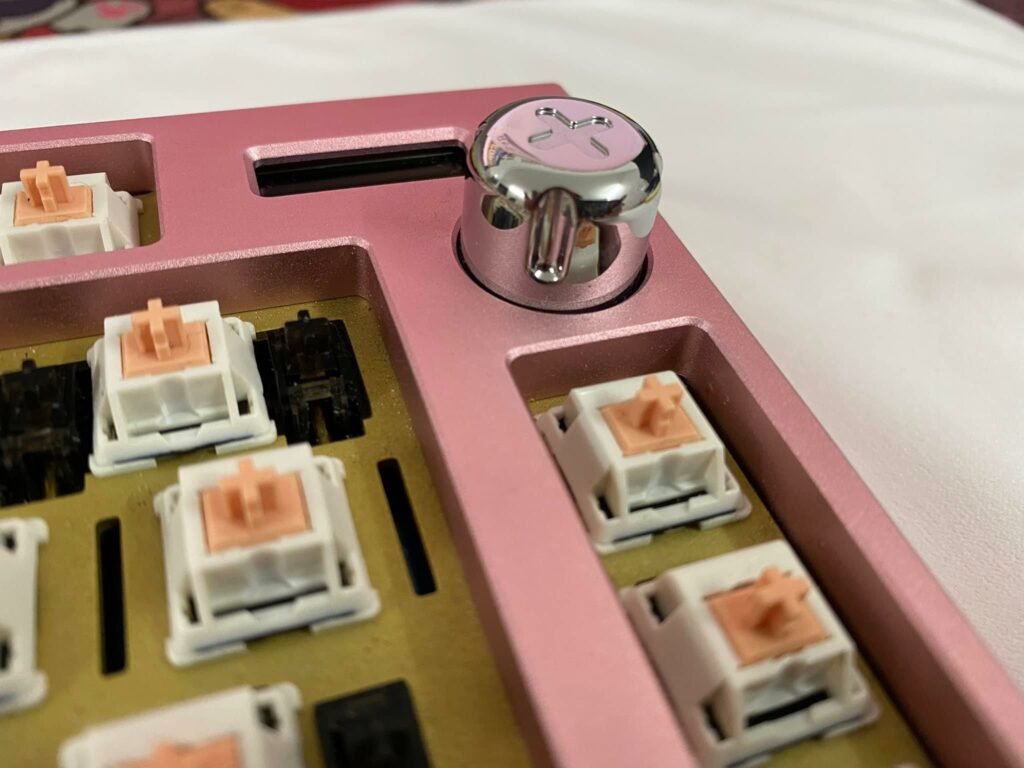 Switches can be very different in price. You can buy many clone switches for just $0.20 each. The more expensive switches like Cherry MX cost $0.7 each, but you can buy in bulk for a huge discount.
A lot of switches for people who really like them are even more expensive, like Holy Panda, Alpaca, TTC Wild, Vintage Black, and many other switches. It all comes down to your budget and what you like.
Stabilizers
Stabilizers are an important part that many people don't think about. If you can, don't waste money on the stabilizers if you have to.
They make or break the typing experience. We have a whole guide on stabilizers to help you choose the right ones. Also, our stab mod guide is a must-read as well!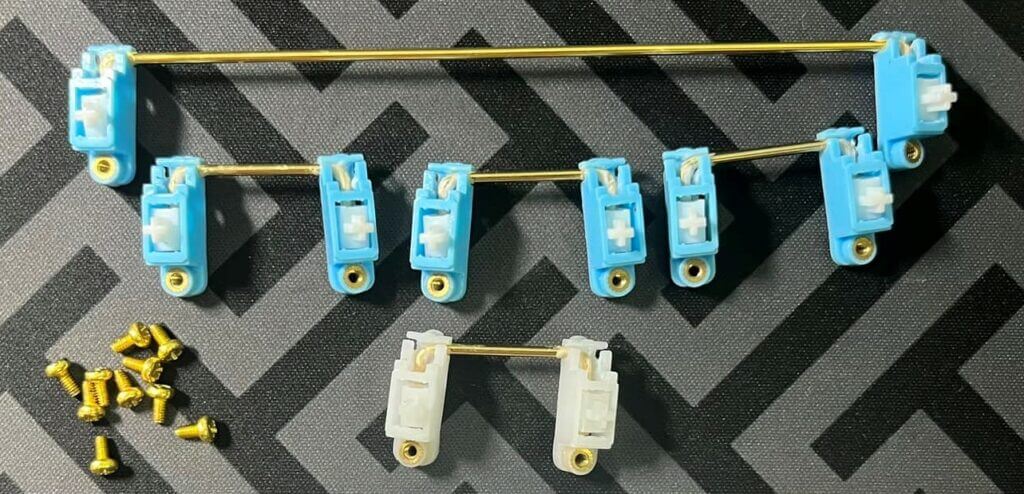 A lot of custom keyboards come with plate-mounted stabilizers that work pretty well, but since you're making your own one, it's better to use screw-in PCB stabilizers because they are more stable, and easier to mod.
You'll need to choose a PCB that supports screw-in PCB stabs.
With stabilizers, you want them to be very smooth, secure, and keep your bigger keys from moving around.
You can buy them for a few dollars each. We usually recommend Cherry Stabilizers as they are super cheap and best for the price.
Keycaps
If you would like to make your keyboard look good, you need to choose the right set of keycaps. So many different things to choose from when it comes to keycaps, like the profile and the material.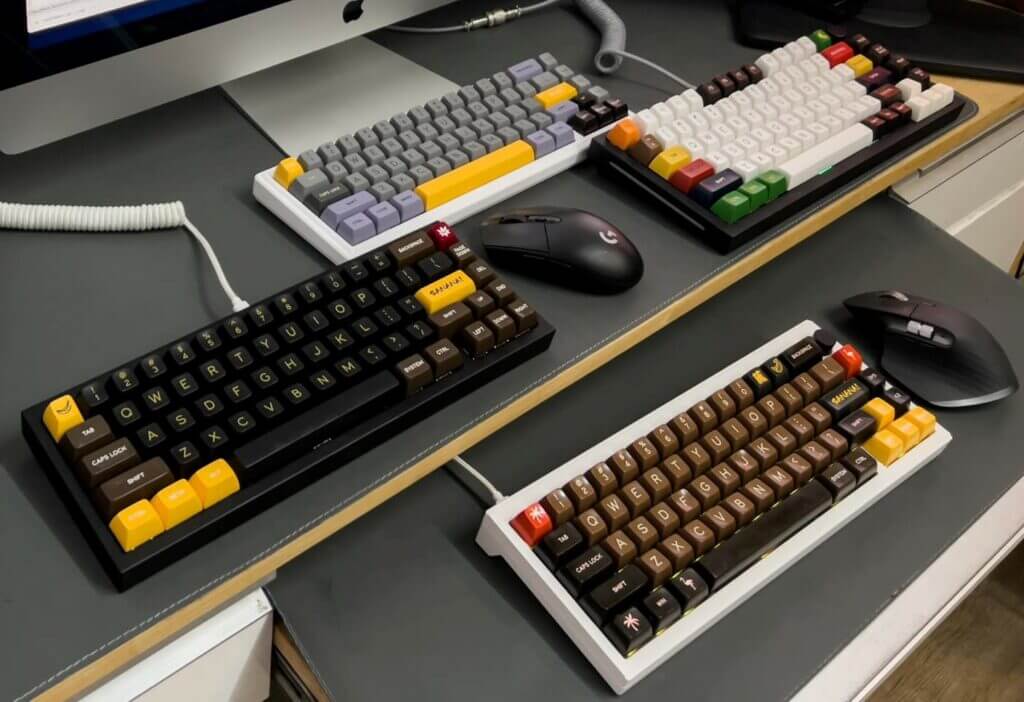 It usually costs $20-30 to get a budget set of keys. A high-end set can cost up to $400. Keycaps that are cheap can do a good job, but they may have small flaws.
Most high-end keycaps, such as GMK keycaps or SA SP, are thicker, come in more unique looks, and feel fantastic to type on.
Read more: How to pick the best keycap sets
A custom USB cable
Another thing to make your setup unique is the custom USB cable. How bad is it to build a keyboard and then find out you can't even plug it in?
With a custom keyboard, you'll usually need a USB-C or micro-USB cable to power your keyboard, but that's not always the case.
You could get a simple power cord. A custom cable can also be made to match the colour of your build if you're making your own keyboard from scratch.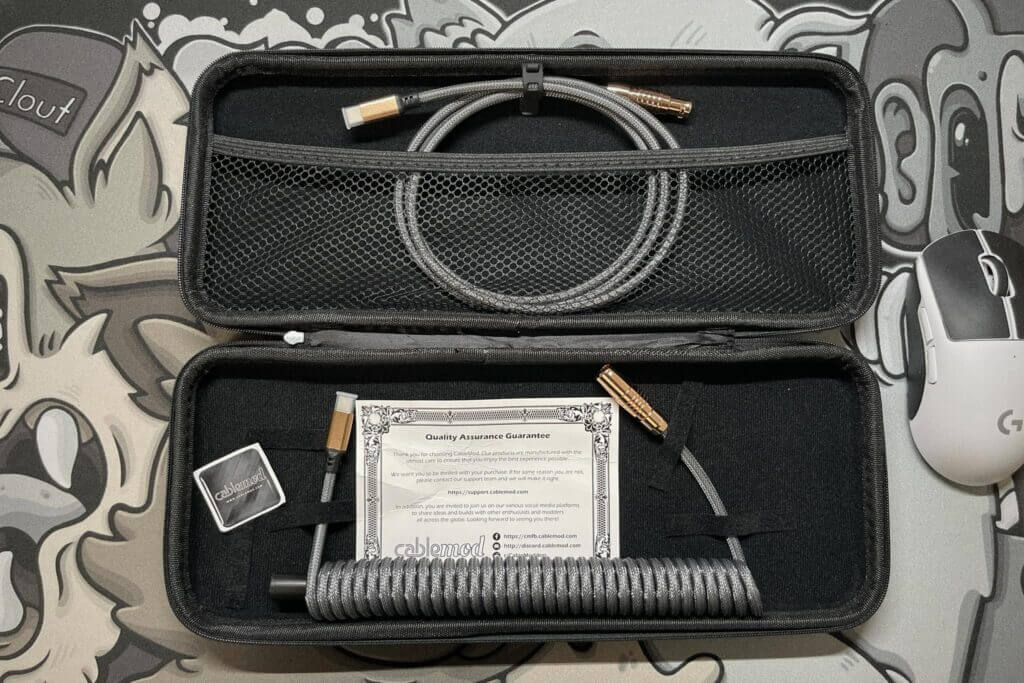 This is a great way to make your own cables. Some have an aviator attachment, while some are coiled or even have LED lights.
There are also some cheaper options, like TEZ cables, which are very cheap and can be bought on Amazon.
To find the right USB cable for your build, remember to check out our favorite custom USB cables first.
A kit for soldering things together
A lot of people give up on making their own keyboard when they find out they might need to buy a soldering kit. But what if I told you that soldering isn't necessary?
Choose a PCB that can be hot-swapped, and no soldering kit will be needed to do so. People who build things with a hot-swappable PCB don't have to learn how to solder, which would save them a lot of time and effort.
You may also need a soldering kit if you choose not to use hot-swappable switches. That's because the switches will have to be soldered to the PCB when the construction is put together.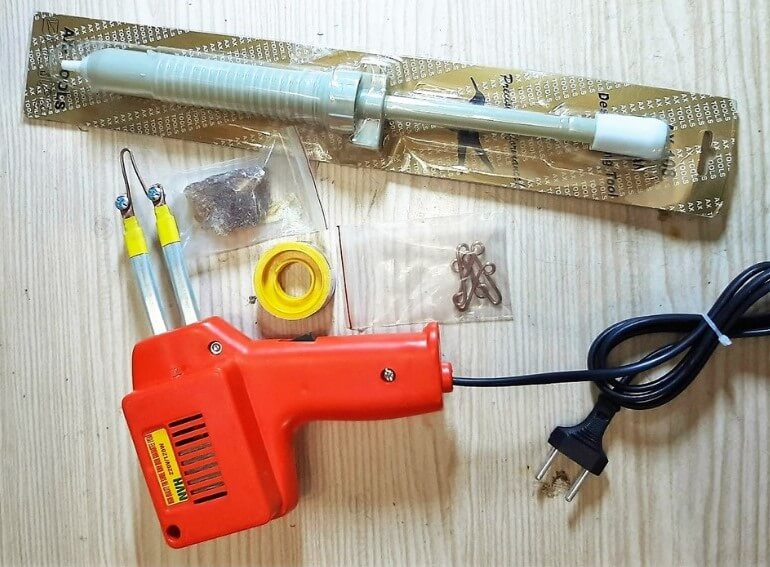 In general, it costs about $100 to buy a good soldering kit from a good store.
We love this soldering kit from Amazon because it's great for soldering switches to a PCB.
Toys and other equipment
When you're making a keyboard, having a few additional materials on hand can be a real help: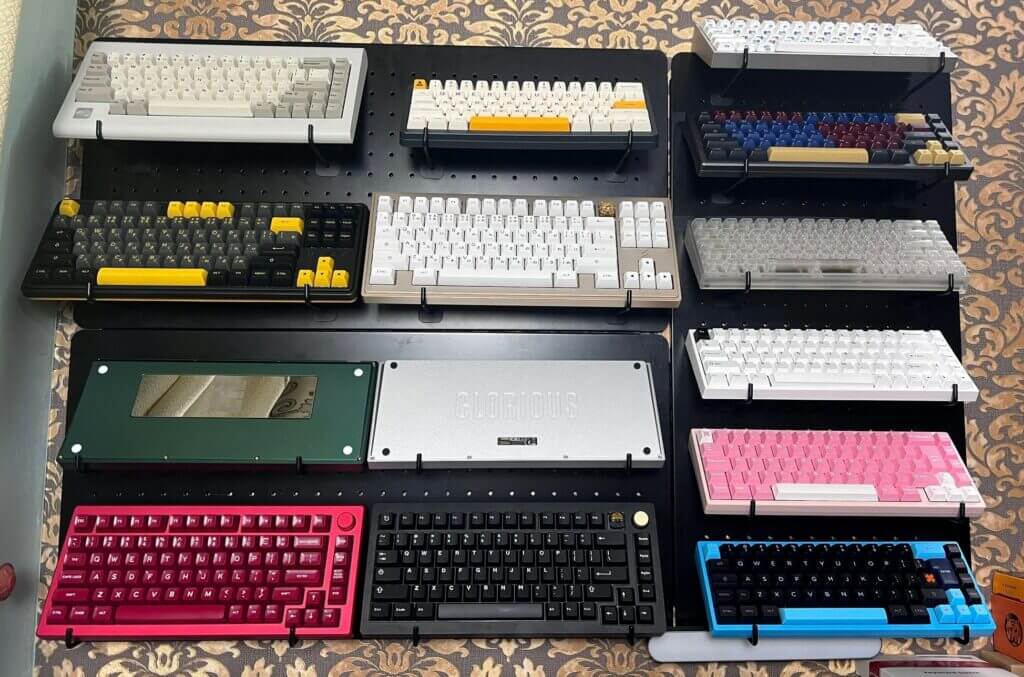 The size of your keyboard determines the overall cost as well
Choosing the right keyboard size is mostly a matter of personal preference and money. Some people have to work in a smaller space, so a smaller keyboard is easier to work with for them.
You can also take it with you when you go to a coffee shop or when you go to work and back. A smaller keyboard is also good in these situations.
As a general rule, smaller keyboards are easier and cheaper to build as there are less keys, switches, and other materials to buy.
Most people think that smaller keyboards look better because they have a more symmetric shape. Keep in mind, though, that these are just your own opinions. Do something that makes you happy.
It could be hard for you to use the number pad or the arrow keys on a small keyboard.
I think a bigger size with more keys might be better. It could also be that you want to add a lot of extra programmable keys on your keyboard to make it look nice. The bigger sizes allow you to be very creative with all the additional button space you have.
I think you should look at all of your choices before you decide which size is best for you. In this post, we explain all the various keyboard sizes and what they mean. You can also check it out!
Should I Make My Own Custom Keyboard?
Perhaps you're getting tired of your existing keyboard or you don't like the way your office keyboard feels. Or maybe you buried the old keyboard in the ground and your keys are stuck and won't move.
By making your own keyboard, you can make something unique and creative that shows who you are through your keyboard.
A well-made mechanical keyboard is something that is made to last and is made just for you, so it will last for a long time. In the whole world, no one else will have a keyboard like yours.
If you want to make one for yourself, I think it's worth the time and work.
There is no one who doesn't want to show off their new toy on the internet.
Summary
How much would it cost to build a mechanical keyboard from scratch? We talked about how much it would cost and found out that the prices vary wildly, but on average it costs $200-600 to build one from scratch. In addition, we talked about the parts that are needed and how much each part costs.
You don't need a soldering kit, like when you're building from a kit or using switches that can be changed quickly. Trying a new skill like soldering can be very scary. Check out some of the different designs that are already out there on the internet and choose one that speaks to you, then research your own build.
It's possible to look into the keyboard even more if you find one that you like. You can figure out what parts are needed to build it. Then, from there, you can change things to make the keyboard work better for you.