It might be challenging to find the next set of keycaps for your keyboard.
There are a plethora of places that offer them, making it challenging to distinguish between trustworthy and unreliable sources.
We've compiled a list of reputable websites that sell a range of keycaps with distinctive designs to aid you in your search. Buy your next keycap sets from these places to save your time and effort.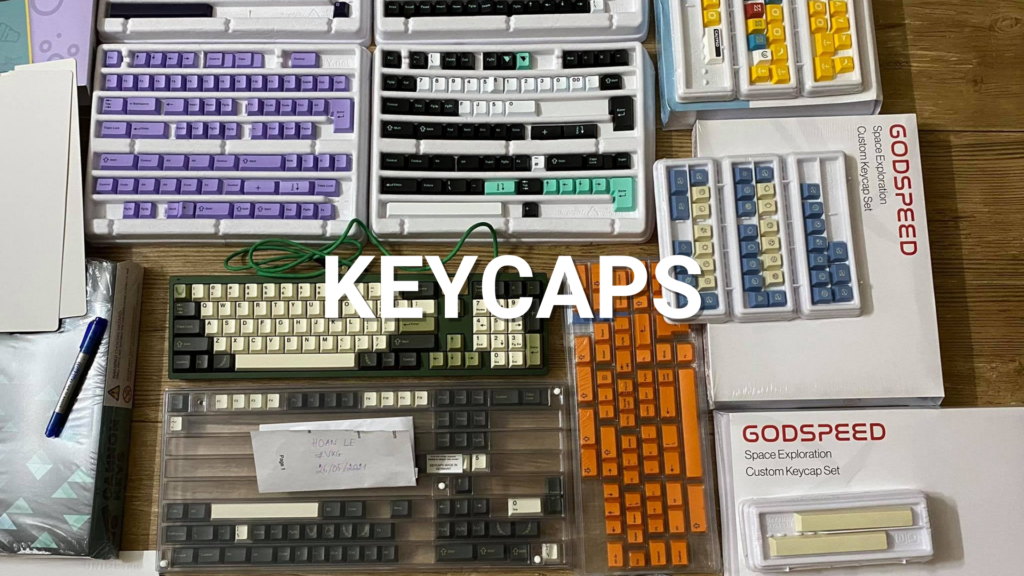 Two Main Ways To Buy Keycaps
It's vital to distinguish between the various keycap purchases before getting into the list.
Keycaps may often be bought from a source that has them in stock or through a group buy.
The simplest approach to obtain keycaps is to purchase them from a source that has them in stock. Typically, you would order any item from an online store in this manner. You place an order, the vendor ships them as quickly as possible to your address since they are already in stock. The more affordable, mass-produced keycaps will often come from one of these merchants; the most popular online stores are Drop, Banggood and Amazon.
On the other hand, group purchases are very different. Instead of keeping keycaps in stock, the vendors will only have a working prototype or a 3D image of the item. Instead of rapid delivery, you'll be purchasing a keycap set that will be delivered to you in a few months. Ordering parts for group buys frequently results in a 9-month wait before receiving the finished product. The newest and trendiest designs are found in group buys, but they are expensive. Keycap group buys often cost between $100 and $200, although they can cost more as well.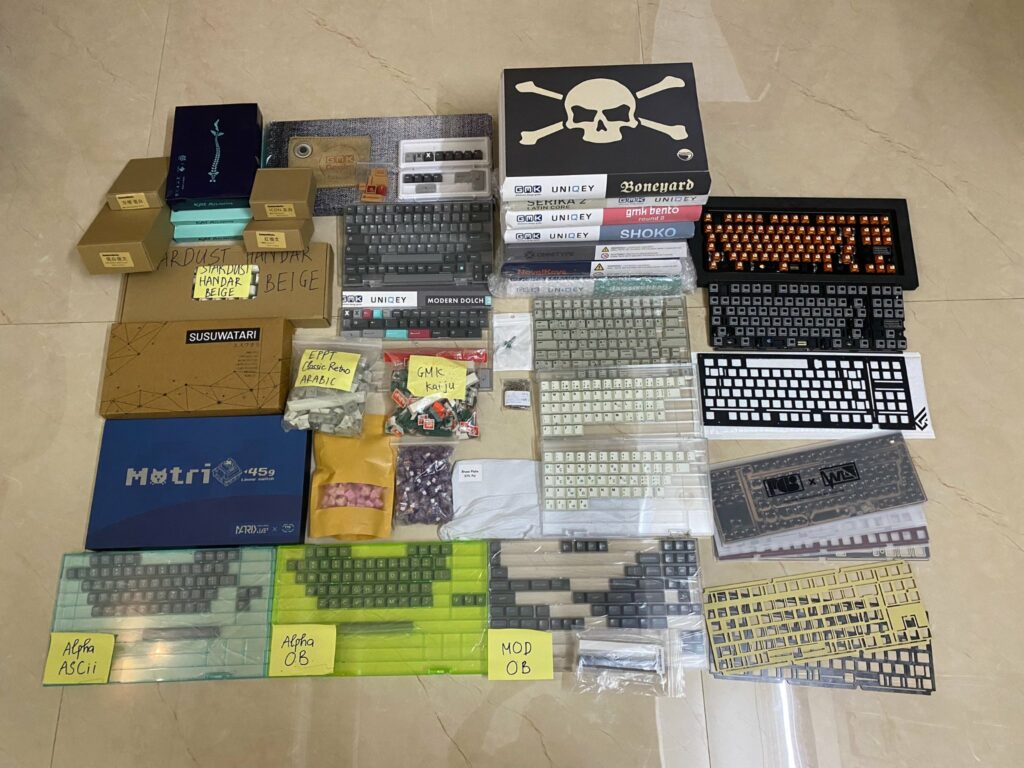 The Best Online Stores to Purchase Keycaps
There are many different places to get keycaps online, so we made a list of our favorites. We suggest exploring each of the websites by clicking on the links below and seeing what they have to offer. To assist you understand what to anticipate from each location, we'll provide our opinions on each site.
Amazon.com
The first is Amazon, which I'm sure is well-known to everyone. Amazon normally only offers keycap sets that are less expensive, like YMDK, but if you're ready to hunt a bit more, you can absolutely locate some keycaps that are more expensive. The well-known online retailer Amazon sells GMK Samurai. Although the selection is generally somewhat small, you should be able to locate a stylish keyboard if you need a new set urgently.
If you need a straightforward upgrade, Amazon is the first place you should go. To replace your factory ABS keycaps, you may purchase a set of inexpensive PBT keycaps or even choose some pudding keycaps. You'll have better success on a different website if you're looking for the truly lovely keycaps.
Read more: PBT vs ABS keycaps.
Banggood.com
Banggood is fairly similar to Amazon in that they mostly sell the less expensive PBT sets, which may be a great upgrade for someone who already has a set of ABS keycaps from the manufacturer. They have a really wide variety of styles, and I think their collection is a little bit greater than Amazon's. However, you should absolutely visit some of the other websites on the list below if you're searching for a very great collection of keycaps.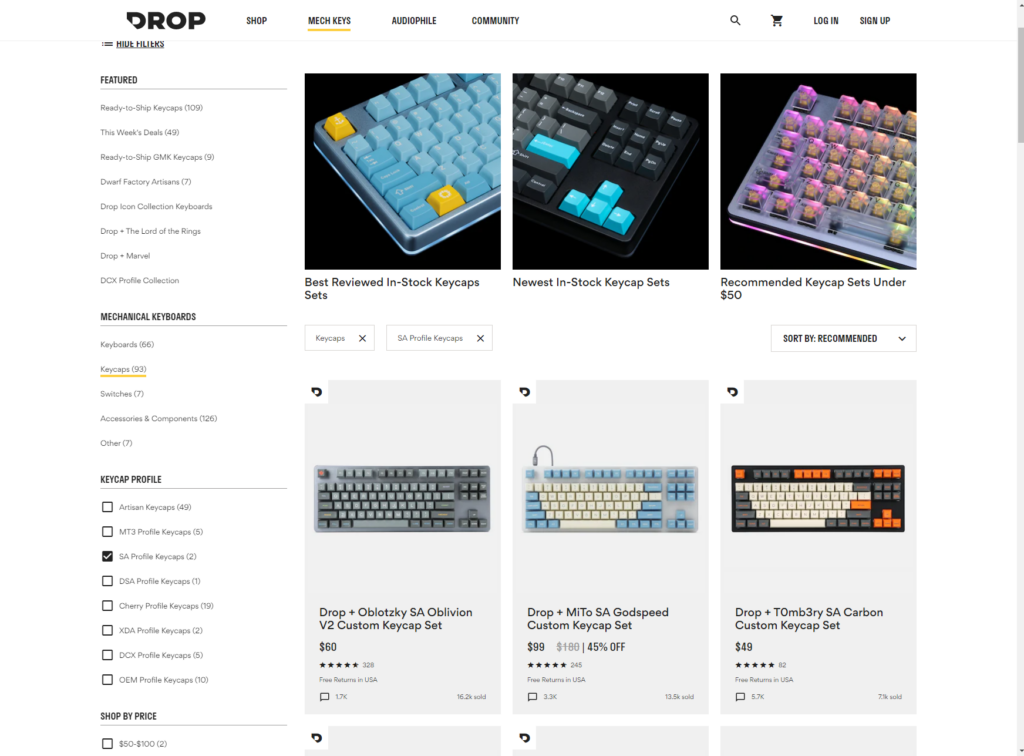 Drop.com
On their website, Drop offers a huge variety of keycap sets. They focus mainly on keycaps in the $50–100 price bracket, which is where they specialize. Some PBT and ABS keycap variations of higher quality ought to be in stock or available for pre-order. Don't be scared to go over Drop's products because they have a respectable assortment of Mito, GMK, and other fascinating brands available for purchase. I recommend visiting one of the other websites listed below if you're seeking for more unique keycaps or the most recent sets. To view their offerings, you must first register, although this process just takes a few minutes.
Mechanicalkeyboards.com
On their website, MechanicalKeyboards truly offers a respectable variety of keycaps. The website offers a variety of brands, including Tai-hao, GMK, and Ducky. We strongly advise looking over their assortment to discover what appeals to you. The GMK Yoda and Ducky Joker sets have been closely monitored by us as potential future sets for our keyboards. Similar to Drop, Mechanicalkeyboards concentrates primarily on mid-range keycaps but also offers a few keycaps that are more expensive. If you're interested, you can also purchase rubber keycaps from the website.
Be prepared to spend at least $100+ on each set, however if you locate a good set, you might be able to sell the keycaps on /r/mechmarket for $300+ at a later time. However, the topic of keycap flipping belongs in another article. I would exercise some caution while using mech groupbuys and conduct some research on each seller before making a purchase from them. Some can be trusted more than others.
Keycaplendar.firebaseapp.com
Mechgroupbuys and Keycaplendar are extremely similar, although Keycaplendar focuses mostly on tracking keycap group buys. For the upcoming year or two, you ought to be able to see any keycap that is offered. Everything in this section will be expensive, but since you're getting the newest and most distinctive keycap designs, it makes sense. Just be cautious while vetting the seller and conduct some homework before making a purchase.
Keycapsets.com
Here is another excellent website for tracking group purchases. Keycapsets.com is all about looking at group buys and tracking when they end/start, which is very similar to mech groupbuys and keycaplendar. Each keycap set will indicate how many days are left in the group buy and point you in the direction of the entry page. Most are accessible through forums like geekhack, which, in my view, often have the nicest layout.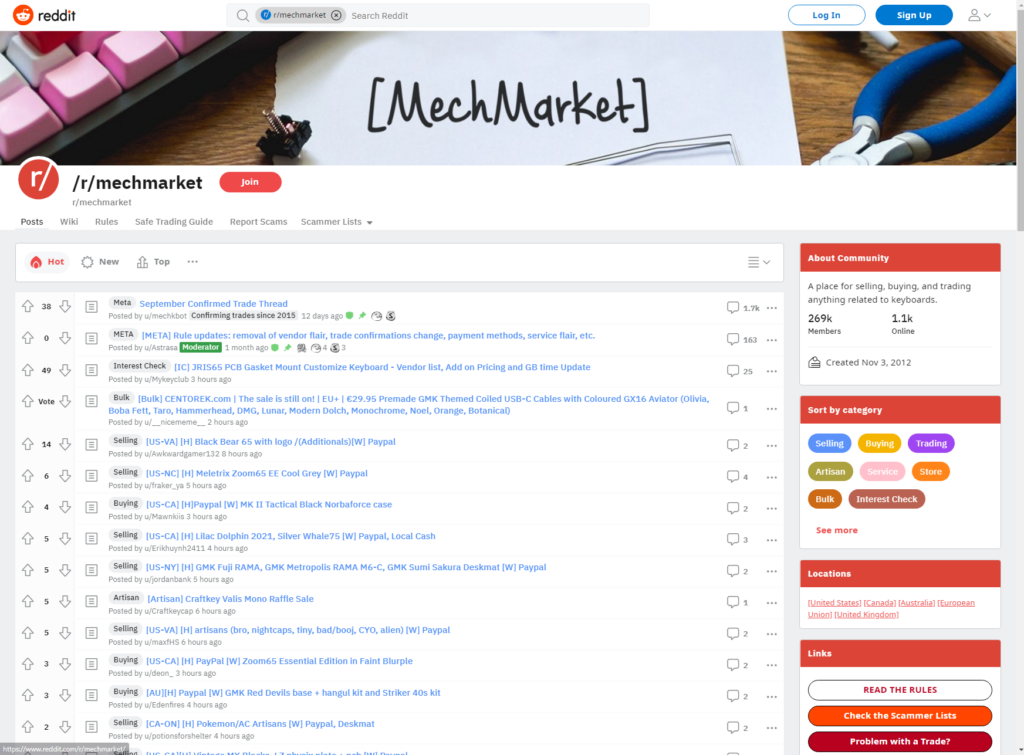 If you didn't know, the mechmarket subreddit is where you can buy and sell keycap sets and aftermarket keyboards. You may buy keycaps that have previously been through the group buy process from this thread, saving you the time-consuming six to nine-month wait. Just be aware that the cost will frequently be 2 or 3 times what it would have been if you had purchased the keycap sets through the initial group buy. In the mechanical keyboard world, convenience comes at a hefty cost, but if you need a unique set of keycaps right now, here is the place to go. A set of keycaps typically costs at least $300 and sometimes much more. The advantage is that the supplier will deliver the keycaps to you in a short period of time.
Conclusion
Depending on how great the keycaps you wish to buy are, purchasing them might be either a short and inexpensive task or a lengthy and expensive one. Checking out websites like Amazon or Banggood are great choices if you're searching for a straightforward update. Drop and mechanicalkeyboards.com come highly recommended for midrange keycap sets.
You'll need to explore websites like mechgroupbuys, keycaplendar, and keycap sets if you want to find group buys and other pricey keycap sets. The most up-to-date GMK keycaps, cutting-edge designs, and premium keycaps can all be found here. You should be able to locate an aftermarket seller on /r/mechmarket if you want to avoid the entire group buy procedure and money is not at all an issue.
You will also want to buy the correct keycap profile, as well as their printing style (Dyesub or Doubleshot).
If you are looking for something special for your keyboard, you will probably love artisan. Which will skyrocket the overall appearance of your set.