Are you looking to mod your mechanical keyboard but feeling intimidated by all the technical details? If so, knowing about mechanical keyboard PCBs is an essential part of the process.
A PCB (printed circuit board) is the foundation of a mechanical keyboard and can make a huge difference in terms of typing speed, comfort, and overall performance.
Modern mechanical keyboards utilize varying PCBs (Printed Circuit Boards) for different purposes. It's important to understand the various types and the advantages they offer. Let's take a look at the different styles, and examine the characteristics of each.
All Mechanical Keyboard PCB Types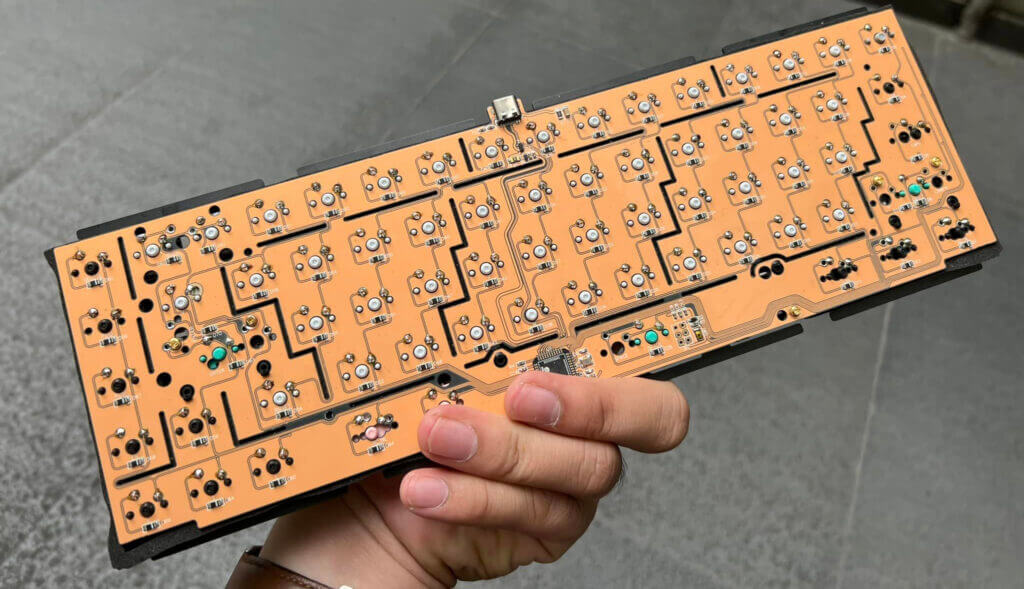 Soldered PCB
When you opt for a custom mechanical keyboard, you're usually getting a solderable PCB.
This type of PCB requires you to solder on the switches to build your keyboard, and usually have 5-pin sockets to allow for PCB-mounted switches.
In case of doubt, you can always refer to the picture of the plate itself – a solderable PCB with 5-pin switches appears as below.
The large knob of the switch goes into the large hole, the two plastic pins fit in either side, the metal pins go on top, and the two small holes are for LEDs in case you choose to solder them.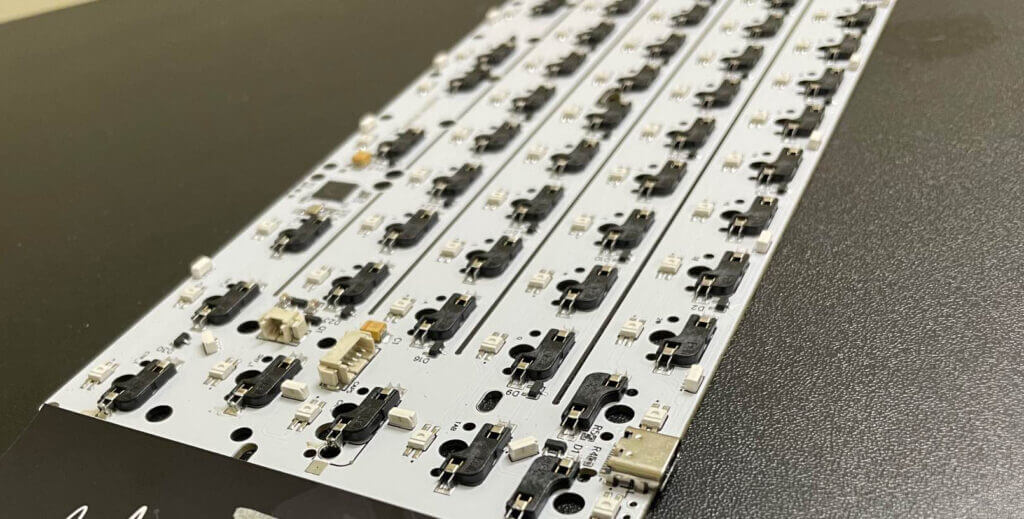 Hot-swappable PCB
Hot-swappable PCBs come pre-installed with hot-swap sockets from brands like Gateron, Kailh, and Outemu, making it easy for beginners to enter the mechanical keyboard world without investing in soldering equipment.
These sockets enable users to experiment with different switches, as shown in the image above.
The downside of these hot-swap sockets is that excessive force when changing switches can potentially damage them, and thus require soldering to make them work again.
We have yet to damage our own PCBs or pull out the sockets after hot-swapping many times.
Hot-swap PCBs are generally plate-mounted and can support either 5-pin or 3-pin switches, however the sockets are not able to stabilizer the switches without the plate or soldering to hold them in place.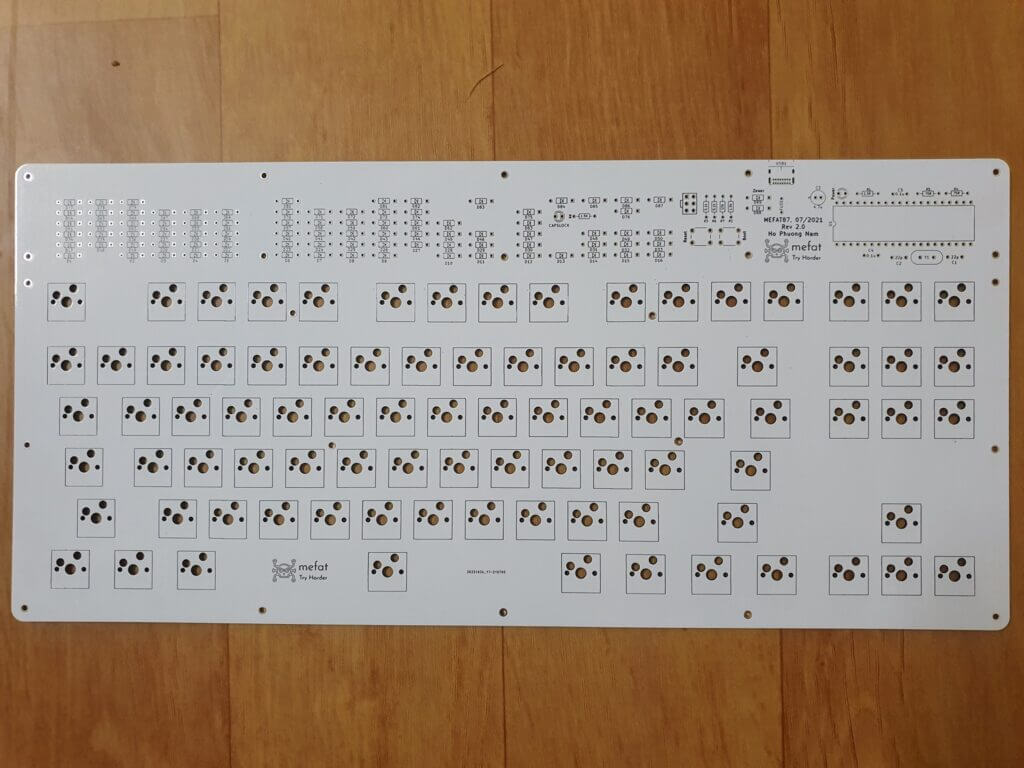 Through-Hole PCB
Through hole PCBs are a great choice for more experienced mechanical keyboard builders looking for a challenge. The build requires soldering of diodes, resistors, the USB connector and more, making it a great and fun project.
These PCBs usually come in 5-pin form and usually come with a kit that includes a plate.
Even new builders can use these through-hole PCBs, as they usually come with a comprehensive build guide, as well as plenty of instructional videos that you can follow along with.
Conclusion
In conclusion, mechanical keyboard PCBs offer a variety of benefits that can help people use their keyboards more efficiently and with greater ease.
From improved ergonomics to more precise control, these PCBs are the perfect choice for anyone looking to upgrade their keyboard experience.
Whether you're a professional gamer, a seasoned typist, or just looking for a better way to use your computer, a mechanical keyboard PCB is a great addition to any setup.