Hotswap (or hot-swap) is an acclaimed technology that has been embraced by the mechanical keyboard community from the get-go.
The hotswap feature allows for switch replacement without any soldering needs.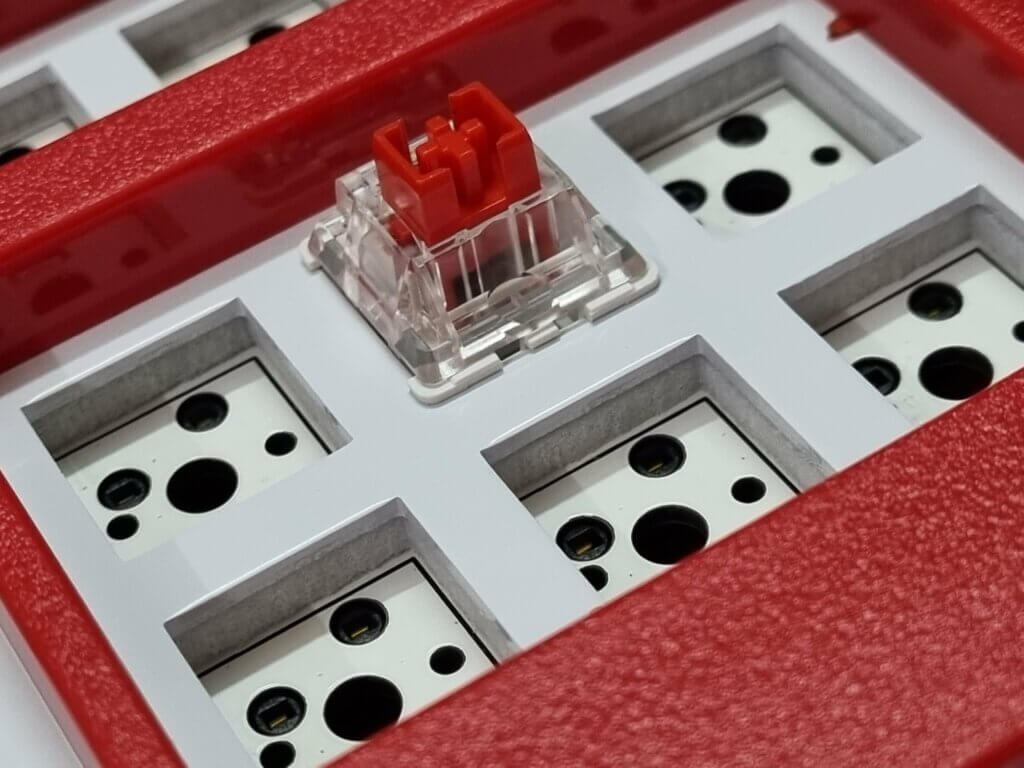 Why Hot-swap Function is essential for all keyboards?
The hot-swappable feature of a mechanical keyboard is a great way to customize your keyboard to suit your needs. Rather than having to purchase a new keyboard, this feature allows you to easily swap out the switches for different input preferences.
This can be done with only a switch puller, making the process of personalizing your keyboard super easy.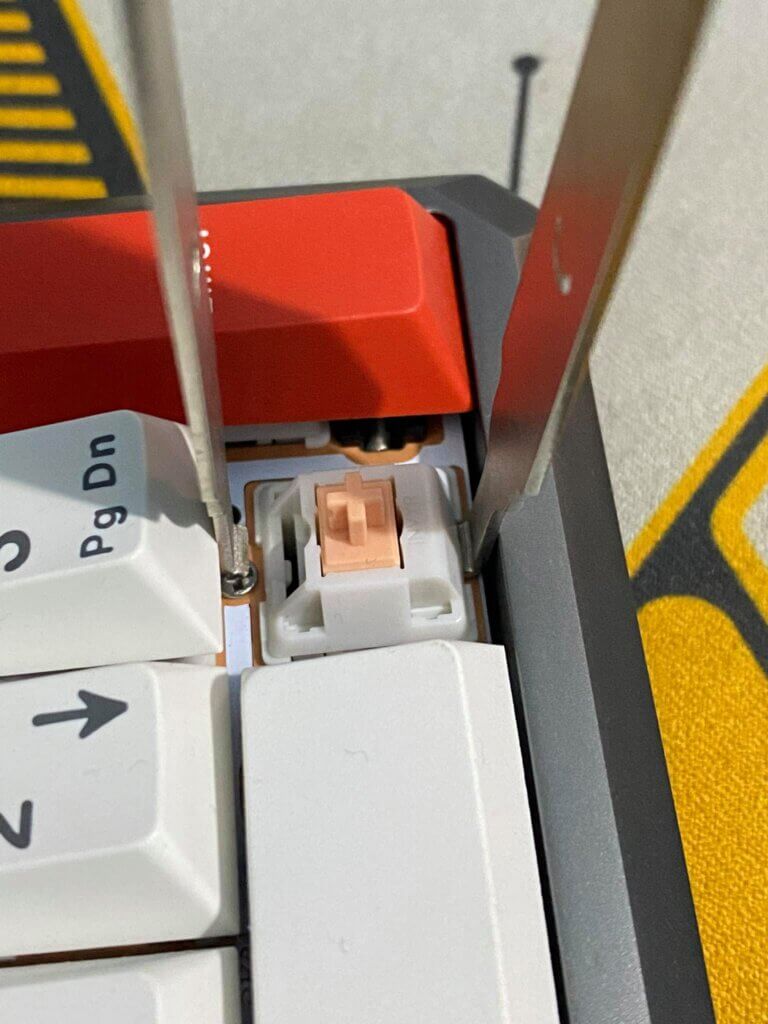 To change your non-hot-swappable mechanical keyboard's switches, you need to take the whole thing apart first. Once you have the keyboard separated, use a soldering tool to desolder the switches off. There are two pins for each switch that must be disconnected. When that's done, solder the switches you want on and then reassemble the keyboard.
It is certainly much more time-consuming to change switches on a mechanical keyboard without the hot-swappable feature. Expect the process to take at least 4-5 times longer.
Don't get me wrong. I am not saying that desoldering keyboard is bad. It is actually super-fun and is loved by all advanced keyboard users. Most of the top-tier mechanical keyboards require soldering.
However, hot-swappable keyboards are still the best choices for all normal users, especially the newcomers.
The hot-swappable socket kit is an innovative way to upgrade the PCB on keyboards. It features a set of hot-swappable sockets that make it incredibly easy to change up the mechanical switches without having to replace the entire board.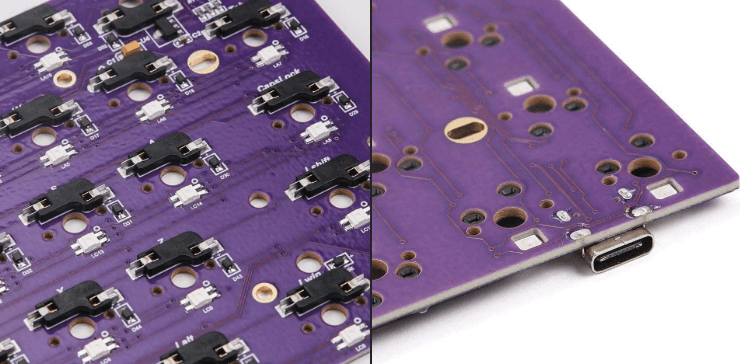 This type of kit also has components that are designed to be resistant to oxidation, and can also handle a number of replacements.
This means it is the most reliable and convenient hot-swappable product available, yet it does come with a higher price tag than some of the bigger keyboard brands.
Customizing your switches can be made easier with this hot-swappable feature, and it drastically reduces the time taken to switch them out. Not only that, but it can also reduce costs associated with customizing the switches, making it highly useful for keyboard customization enthusiasts.
Do I need Hot-swap Switches?
No, you don't. All normal switches (Cherry MX style) should be working well with all hotswap keyboards.
If your switch bottom looks like this, it works well with all hotswap keyboards and PCBs.
Many sites claim that hotswap keyboards come with "hotswap switches" which can lead to some confusion.
Although Cherry MX-style switches from hotswap keyboards are compatible with any keyboard with the same hotswap socket pinout/plate design, they were not made to be specifically used with hot-swap technology.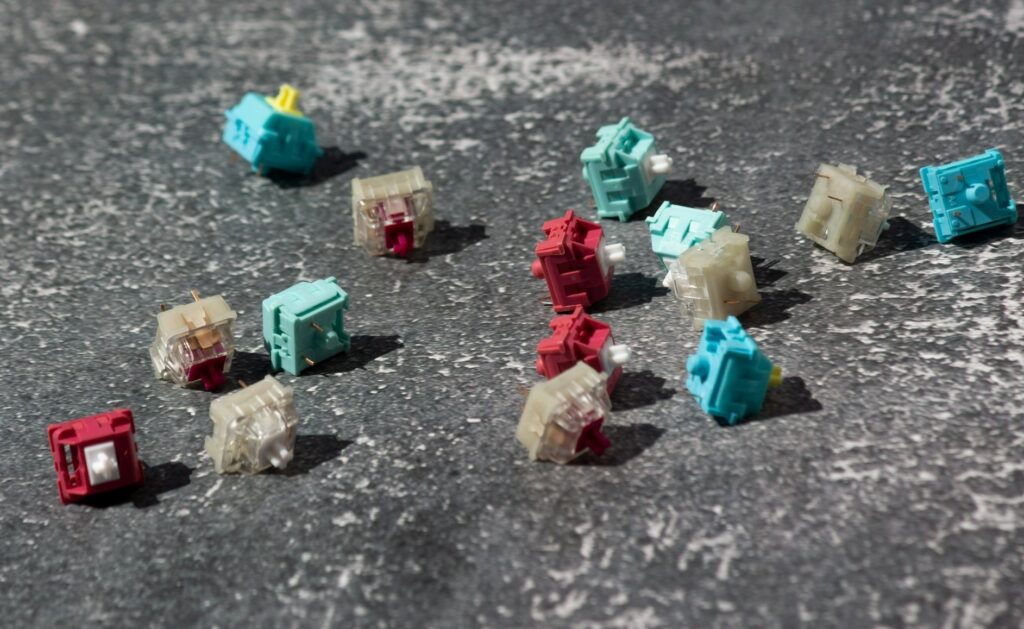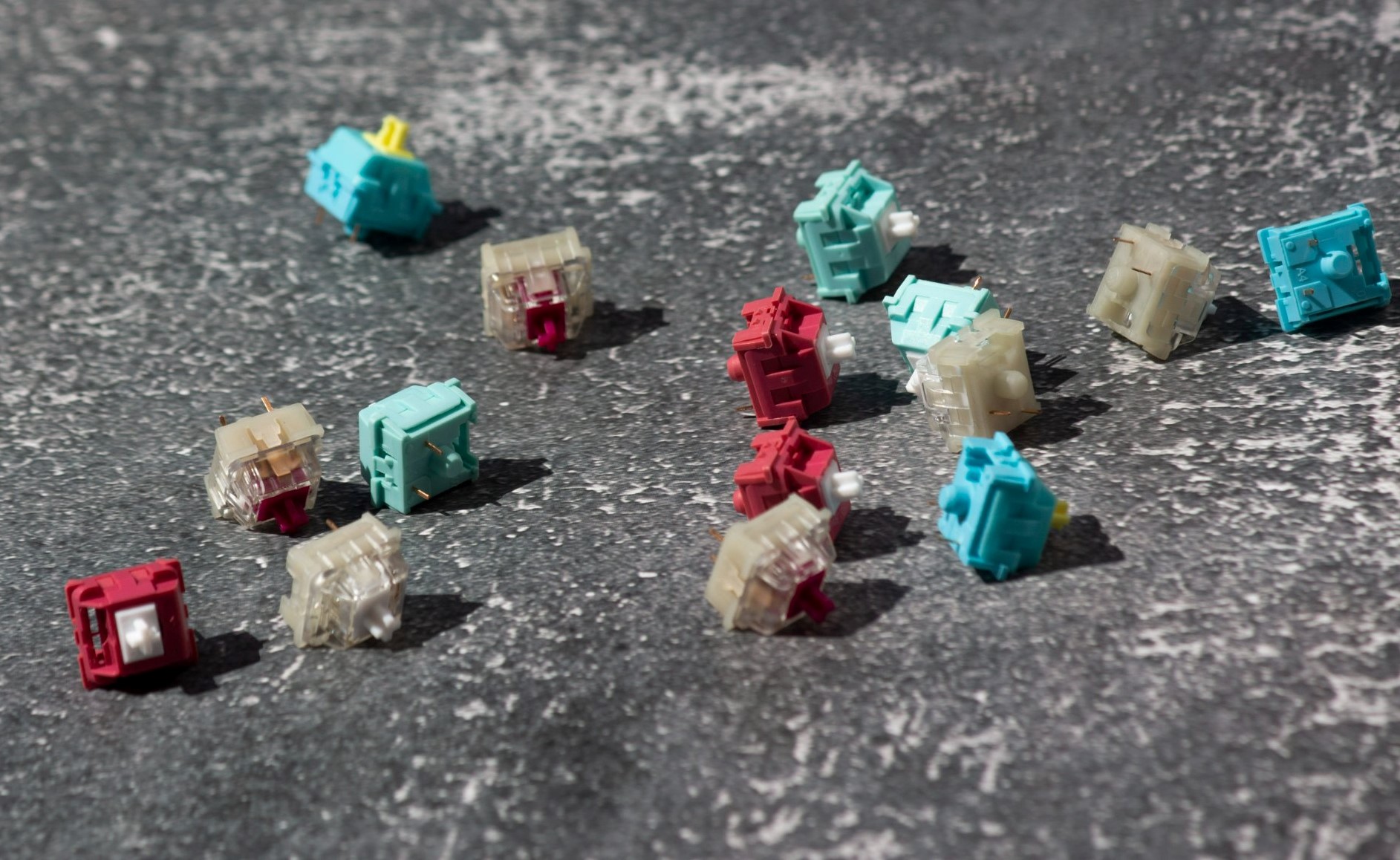 These switches can even be soldered into a traditional keyboard.
Advantages of Hot-swap Sockets
Hotswap keyboards are desirable for typists and quality-minded manufacturers, and these keyboards offer a variety of advantages.
The simple, easy repair of switches leads to longer keyboard lifespans, while the ability to personalize keyboards speaks to hobbyists worldwide.
In addition, the ease of installation allows manufacturers to produce smaller runs of keyboards with exotic switches, thus avoiding large automation costs and low MOQ's.
However, standard keyboards present a limitation, as they can only be modified by soldering or adding Holtite sockets. These sockets are unreliable and often can't withstand a large number of switch replacements.
But, with higher-grade hotswap designs, these issues can be completely bypassed.
The cheapest keyboards are normally not hot-swappable
The main factor behind the lack of popularity for hotswap sockets on mass market keyboards is the reduction of profits. Not only does the production cost increase in the short-term, but in the long-term, customers are less likely to buy a new keyboard since repairs are more accessible when hotswap sockets are implemented.
This also leads to engineering challenges since these sockets take up more space on the PCBs, making it difficult to achieve global layout support and LED functionality with one unified design.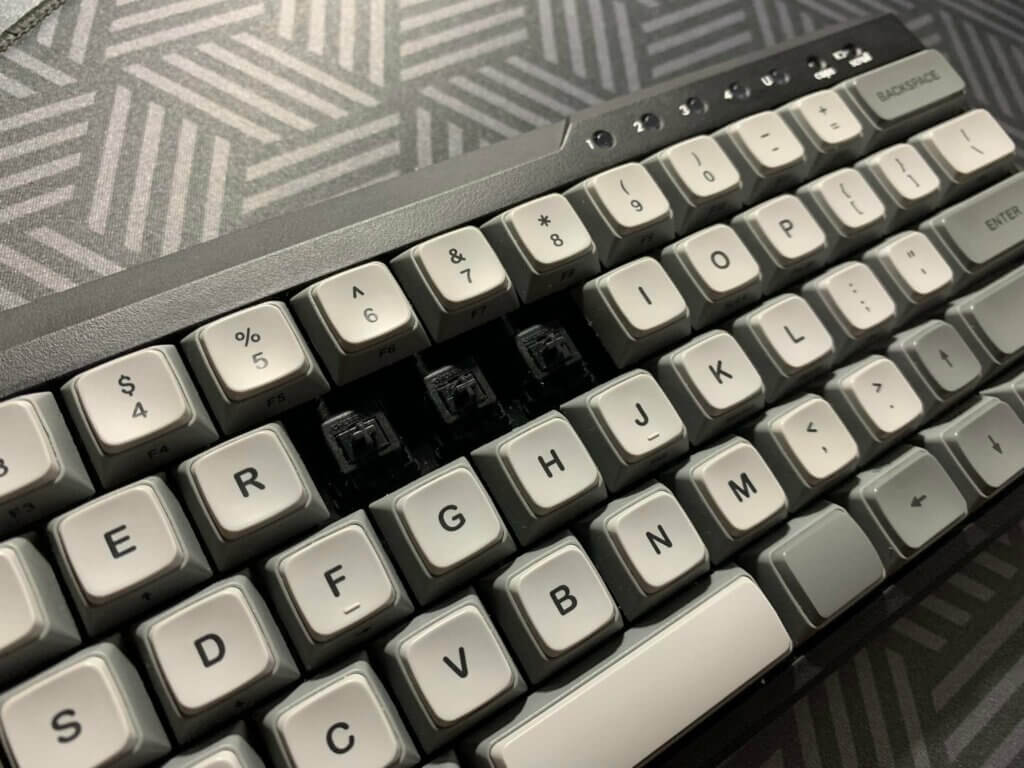 Why should I try Hotswap Keyboards?
Change your switches within a few seconds. Life is all about trying new experience!
Replace any broken switches with ease.
Easily mod your switches, stabilizers, and other parts of the mechanical keyboards.
Easily change the PCB or plate without a lot of additional costs.
Conclusion
All keyboard users should try hot-swap keyboards because they offer the same level of customization and quality as typical mechanical keyboards, but without the hassle and expense associated with soldering.
Hot-swap keyboards are easier to use, making them ideal for gamers and other keyboard enthusiasts who value convenience and speed.
Additionally, hot-swapping allows for easy and quick alterations to the layout of the keyboard, such as replacing keycaps to create a unique aesthetic or changing the switch type to match typing preferences.
Hot-swap keyboards are also much easier to self maintain and self repair than their traditional counterparts.
With a hot-swap keyboard, you can quickly and easily replace broken or worn-out switches, or even experiment with different switch types.